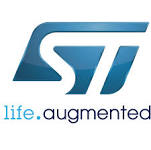 Summary
STMicroelectronics (ST) is the world's fifth largest semiconductor company with market leadership in many fields with net revenues of US$10.0billion in 2007. ST is the leading producer of application-specific analogue chips and power conversion devices. It is also the number one supplier of semiconductors for the industrial market and for set-top box applications, and occupies leading positions in fields as varied as discrete devices, camera modules for mobile phones and automotive integrated circuits. Creation, management and production of technical documents for a company that employs over 55,000 people including 50 authors and 550 engineers worldwide is a huge challenge.
Problems
Content was reused in complex ways across the development cycle from Internal Product Requirements straight through to End User and Web content
Large number of dispersed authors and contributors
Content was being created in an uncontrolled manner with little or no reuse
Cost to maintain such a large volume of content was extremely high
Inefficient publishing processes resulted in increased time to market and high costs
Scalability and flexibility of present solution restricted growth
Potential solutions needed to integrate within existing technology framework and business plans
Solution Description
STMicroelectronics identified the potential for significant savings from integrating engineering and public documentation workflows but needed help and guidance from a specialist in defining and delivering an information management and technology strategy to realise the saving and process improvements.
They commissioned Mekon to investigate the benefits and return on investment offered by a Content Management solution that takes better advantage of current structured information standards, and after having analysed their current team and process, short list candidate solutions for review. The intended technology would need to be capable of being integrated with the various company databases, easy to use by engineers as well as tech authors, and scalable and robust enough for up to 600 eventual users.
Experienced Mekon consultants worked closely with key STMicroelectronics personnel based in onsite near Aix-en-Provence, France, to define an appropriate content set, project scope, goals, objectives, and use cases and timelines as the basis of a prototype and migration project.
A detailed Mekon Project Scoping and Planning exercise was completed to establish the business case, ROI estimates, content sets, pilot requirements and team roster to form a proposal to global management for changing the current processes. This report and associated presentation included detailed resource plans, CMS system requirements, project proposal documents and an initial content migration strategy from Unstructured FrameMaker through to implementation of a Component Content Management System.
Features/Benefits
Provided a deeper understanding of how the content is generally composed and what the input/output requirements are
Devised a set of high level use cases that address a specific set of measurable goals in the area of process and content improvement
Identified a roadmap for implementation of the recommended solution
Established a short list of the most suitable tools and technologies to address specific requirements
Outlined project implementation in terms or timescales and costs
Demonstrated solid return on investment potential before commitment to the implementation
Identified the selected groups' specific business needs, goals, and processes
Established the best groups to participate in a pilot