Don't miss Mekon's Joe Pairman at UA Europe explaining the importance of taxonomy and how you can get started and when to take it further.
UA Europe provides a unique update on the latest industry trends, technical developments, and best practice in software user assistance.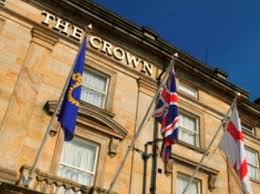 Once again the organisers are offering an excellent range of presentations including Mekon's Joe Pairman who will be delivering  Taxonomy for tech comm: tips and tech to improve user search experience. Taxonomy is the art and science of classifying content – a set of techniques you can apply that make content easier to find, manage and reuse. It's a discipline that any organisation can benefit from, and in many cases, you can work with the tools you already have. Using real examples, this presentation explains why taxonomy is important, how you can get started and when to take it further.
Look out for Joe throughout the event in Harrogate, he will be happy to discuss your taxonomy, DITA, and content management challenges, or alternatively tweet Joe @joepairman.
We look forward to meeting you in Harrogate.