Mekon are delighted that our Consulting Practice Lead, Joe Pairman has been named on the list of the Top 25 Content Experience Influencers voted by the judges, and the Top 200 Content Experience Strategists as voted by you.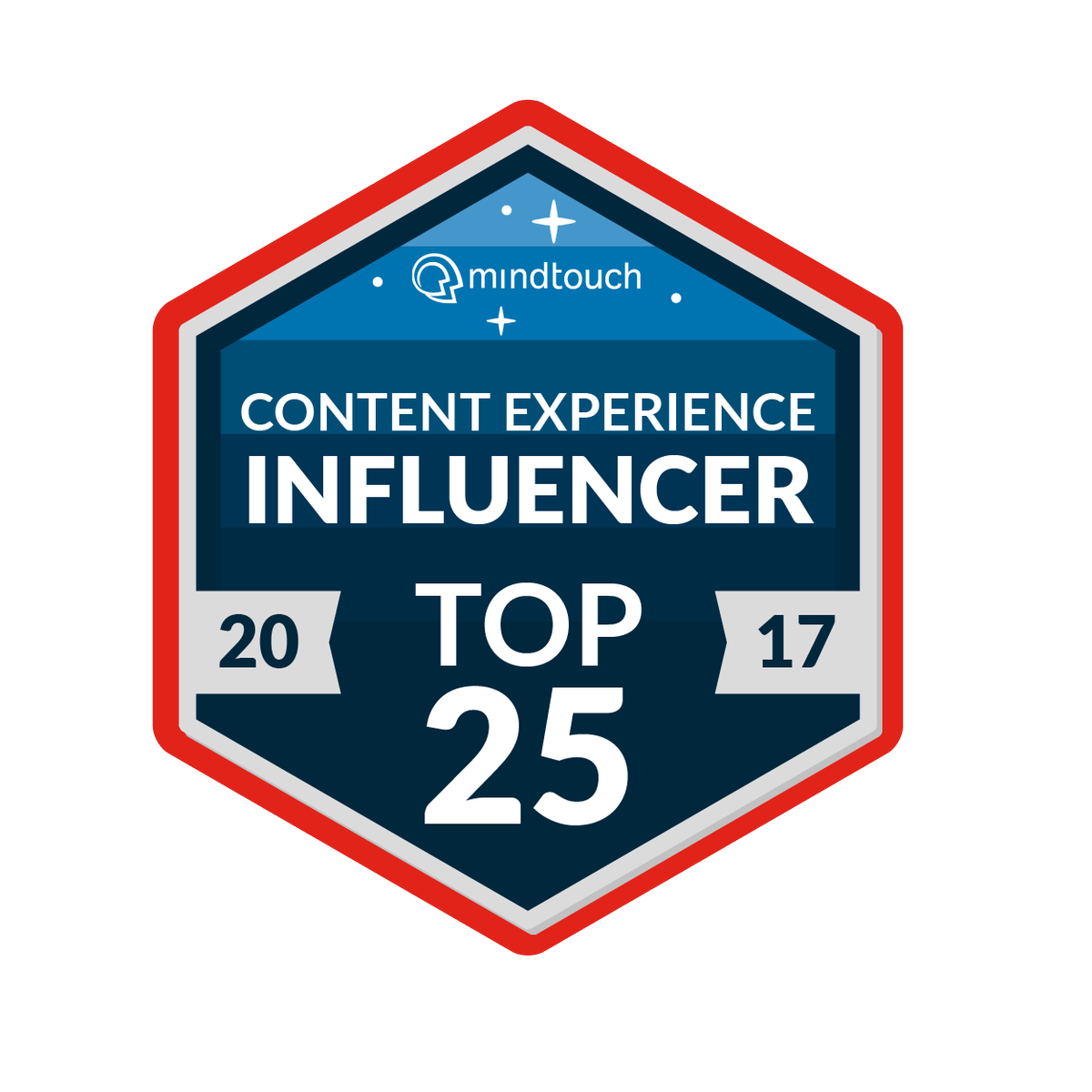 Joe is an active member of the content community and is regularly invited to speak at industry events.  When he learned that he had been recognised for his industry expertise he said he was "honored to see my name next to those I've followed and learned from for years".
The panel of 4 judges comprised of Andrea Ames (Idyll Point Group), Jack Molisani (The LavaCon Conference), Sarah O'Keefe (Scriptorium Publishing), and Scott Abel (Content Wrangler) reviewed members within the content community and considered a wide range of metrics including internet presence, influence, community engagement, and participation (including conference appearances).
What is meant by 'Content Experience?'
Content Experience is the evolution of content strategy blending with technical communication. It's an understanding that your content provides self-service experiences not only for your customers, but for potential prospects researching and/or buying your product as well.
If you understand how your customers and prospects are accessing, consuming, and sharing your technical content, then you can inform Marketing on campaigns to produce, Sales on strategic talking points, Success on how to scale their efforts, and even Product on weaknesses in the current offering (amongst many other value props).
Exclusive discount to LavaCon in Portland
Find out who else is on the TOP25 Content Experience Influencers list and get an exclusive discount for the 2017 LavaCon Conference in Portland, where you will be able to chat with the Mekon team and find out how our Content strategy checkup can benefit you and your organisation.