Are you serious about putting content to work in your business? Then Intelligent Content 2017 is the conference for you.
Content. It's everywhere. And getting control of it is arguably the biggest challenge for business these days. We're creating so much content today — for so many audiences, platforms, channels, and devices — that traditional content production methods no longer suffice. In order for you to be truly effective at strategic content, you need to scale your content, leverage the right technology, easily repurpose and reuse content, and deliver content to the right person, at the right time, regardless of device. That's what ICC is all about.
ICC 2017 Las Vegas is the one content strategy event specifically designed for marketing practitioners. This year they are offering courses ranging from beginner to advanced, served to you from the leading practitioners, consultants and authors from around the world.  So whether you don't have a clue where to start or are looking to optimize your current content strategy, there are ICC sessions for you.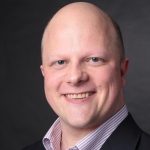 Join Mekon's Lead Consultant Joe Pairman in his workshop How to Write for Structured Content to Create Better Customer Experiences and in his presentation Shaping Structured Content for Better User Experience: practical tips for writers. As Mekon's Consulting Practice Lead, Joe has helped global clients from healthcare to software transform the way they work with content, improving efficiency and meeting users' real information needs.
Look out for Joe at ICC he is available throughout the event and would like to arrange to meet to discuss putting content to work in your business email .
Find out more about Intelligent Content 2017
How to Write for Structured Content to Create Better Customer Experiences
28 March 08:00-12:00
These days, we're no longer writing documents or even web pages. Whatever we think we're typing, users access a variety of formats, on different platforms, and may only see parts of what we've written. Technologists come up with new ways of templating, slicing, and dicing content. We may wonder whether there is still a place for good solid scene-setting and narrative flow in this supermarket shelf of bite-sized information snacks.
Users still experience their interactions as a story, however. The resolution of a problem or the discovery of new product features may involve reading pages of various lengths, clicking links for more background or further details; being pleasurably surprised by apt suggestions, developing trust, and perhaps clicking "Buy". As writers, we are at the center of that journey, and must shape it using the new tools of structured content.
We must learn the basic patterns of this approach. What chunks of content can we personalize, and how? What rules can we set to show useful links and create a reassuring or inspiring network of information for our customers? What navigation paths will guide users to their outcomes — a guided "choose your own adventure" or an open world experience?
In this practical workshop, you will learn:
The fundamental patterns in structured content, and when to use each one
How taxonomy lets you set rules for navigation — and when to stop making rules!
How to write for an open world where anyone can remix your content as they want
PLEASE NOTE: Attendees should bring a laptop or tablet for online work
Shaping Structured Content for Better User Experience: practical tips for writers
30 March 14:55 – 15:45
We're not writing documents any more — or even web pages. Our creations can turn up in different formats, out of sequence, and even on different platforms. These new ways of delivering information to users are based on structured content — a way of organizing writing into consistent templates. If you're not familiar with that approach, it can seem intimidating. If you already have some experience, it can be even more daunting. The gains from breaking down pages into atomized chunks can come at a cost to narrative flow and context: the ingredients we used to rely on to provide our customers with enthralling experiences.
We can retake control of our content by learning the new tools of the trade: not software as such, but the basic patterns of structured content and how to use them to shape user experiences for the better. We must grasp what can be personalized, and how. We must understand the network of rules that can govern navigation links, and see how to create controlled user choices from a patchwork of information — a kind of "choose your own adventure" for modern digital customer experiences.
In this talk, Joe Pairman will show how structured content still needs stories, and how we can shape compelling customer experiences by working with its key principles.
Joe looks forward to meeting you in Las Vegas.