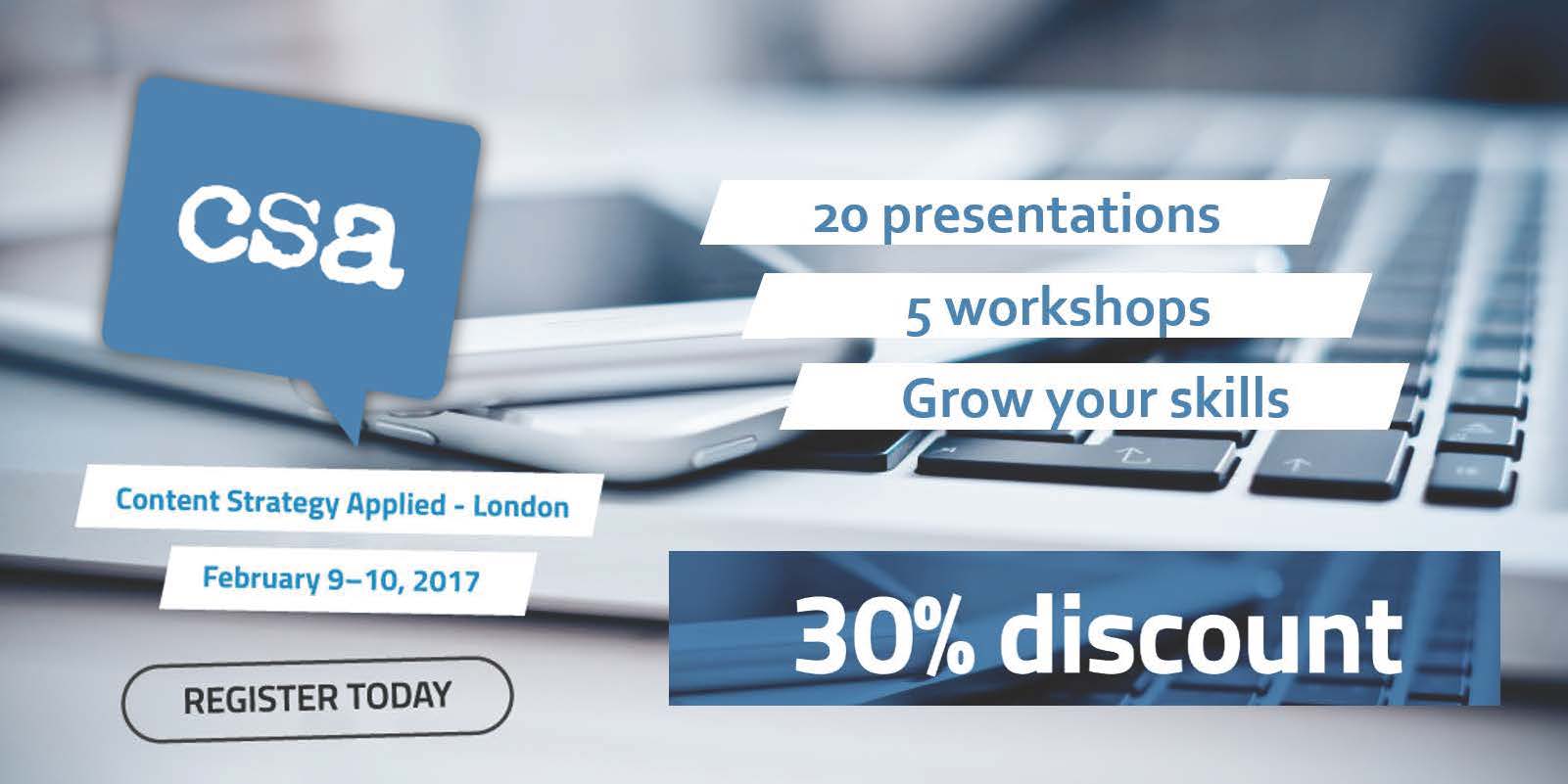 We at Mekon want to extend a special invitation to you, to attend a content strategy conference that will take place in London on Feb 9-10, 2017. Use our unique booking code for 30% off the ticket price for Content Strategy Applied 2017.
Content Strategy Applied is a conference that connects the work done by all types of content authors and editors across the enterprise. Here are the top benefits:
Practical information you can take back to your workplace and use right away.
A core CS process that anyone can implement, whether content is your world or you're doing content strategy off the side of your desk.
Five half-day workshops that teach you how to get most out of your content and processes.
A program that includes some big names, some new names – presenters that we can all learn from.
A reception where you can socialise with speakers and attendees over a drink.
A workshop where sponsors show how their tools can streamline content processes.
The highlights are James Mathewson, principal author of Outside In Marketing and Audience, Relevance, and Search, who will tell us how artificial intelligence will help us figure out audience intent, so we can provide more relevant content. Madi Weland Solomon, a creative technologist who specialises in information architecture, business intelligence, and semantic technologies, will give us a look into the future of content through feeds.
All of this happens across two days, at a value-packed price. We are offering you a super deal – enter the code Mekon30 into the promotional field for a 30% discount.
Registration link: http://www.contentstrategyapplied.eu/registration/
Programme link:  http://www.contentstrategyapplied.eu/programme/
Do take advantage of this exceptional offer!